This is of my sister, Sarah.
Everything came from thrift stores, and all cost under $6 each. Isn't the sweater beautiful?
She did her hair in a half twist, held back with the Ruby Bouquet flexi, and then she braided to hold it back.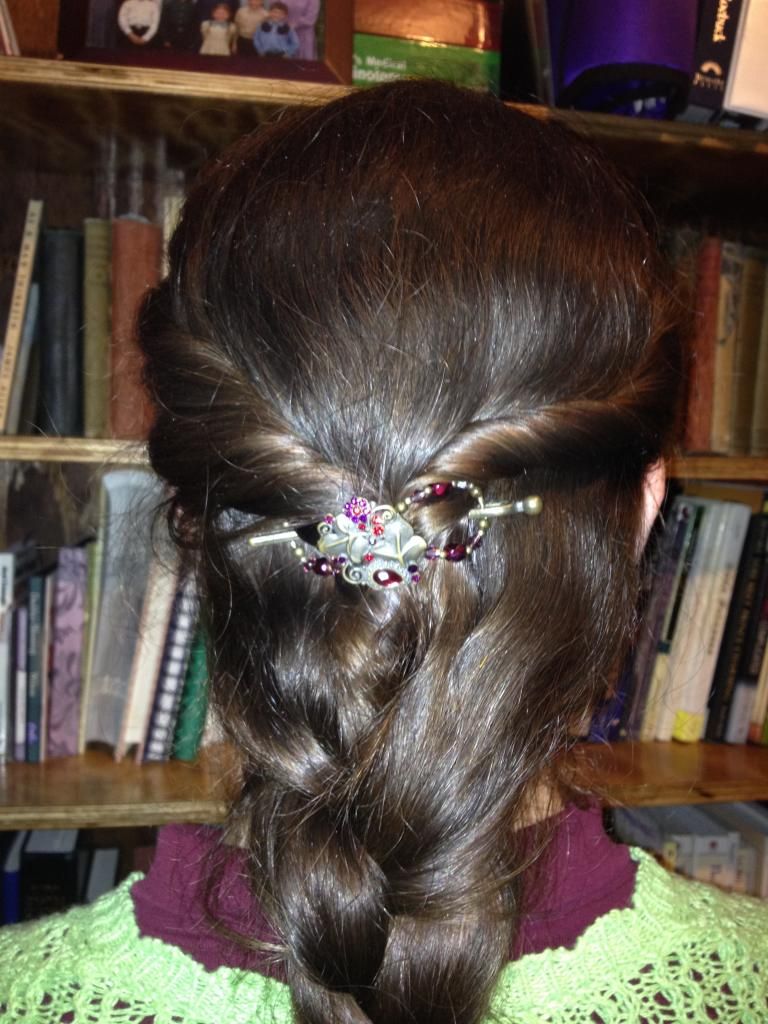 She can then dress up the outfit by simply changing the knit shirt for a white one.
Then to kind of add a fancier look to her hair, she does a half twist and wears the Princess Tiara Dangle flexi.