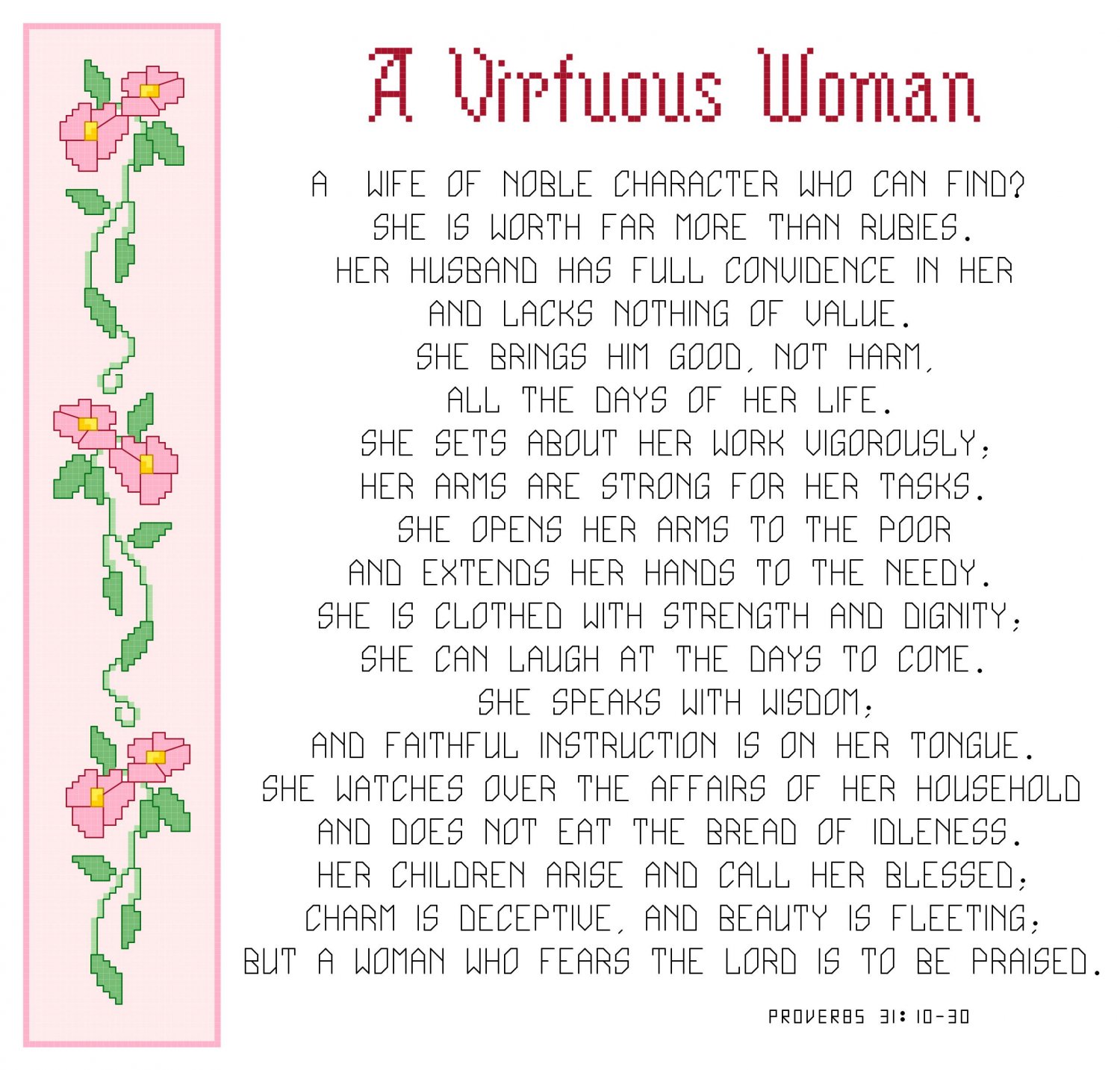 As I read the book of Esther, I can't help but compare my life to hers and ask myself the question "Am I an Esther?" I love studying the lives of the godly women in scripture and even since scripture was penned, as there is so much I think we can learn from their lives! And although they may not be able to teach us in person, we can still learn from these "older women" who have lived a virtuous and edifying life. As I go through the book of Esther, watching her character and how she carried herself, I find myself comparing my life to that of hers and asking myself how I can become more virtuous in my own life.
I know a lot of people over the years have put emphasis on her outward beauty, and we know she was certainly fair and beautiful to look at, but I honestly don't believe it was her outward appearance that drew people to her at all. It was her heart…her character…her love.
Realizing that she didn't have an easy life, puts who she became, in an even brighter light! She allowed the trials of life to better her and purify her, not make her bitter. Girls, she lost both parents! I assure you, this wasn't easy to go through! But, as much as she obviously overcame some hefty trials sent her way, she allowed them to purify her character and grow her love, kindness, respect, etc…not only for those around her, but also for her God. She trusted Yhwh with her whole heart! And she submitted to those in authority over her life…even as an adult. We see a woman who was obedient, submissive, kind, pleasant, but also truly content. I love how vs 15 in chapter 2 puts it…
"…she required nothing but what Hegai the king's chamberlain, the keeper of the women, appointed…Esther obtained favour in the sight of all them that looked upon her."
Again, was it because she was so beautiful that she obtained favour of all? I say no way! Not outward beauty, anyhow. It was her radiance, her peacefulness, her contentment, her love and kindness, flowing out through her that made her so beautiful and favourful to one and all. She didn't require anything but what was appointed her! This lady knew how to be content and how to thrive where Yahweh placed her! And we see again in vs 19 her being submissive, and in vs 22, her certifying the deed in her uncle's name, not her own. She didn't have to tell the king who told her about the men trying to destroy him. But she did anyway, and because she did, we can see the blessing of it later on. She could have tried to impress the king and tried to retain more favour of him. But she didn't. She didn't need to be anything more than she was. She was confident in who she was in Yhwh. And sisters, what a beautiful picture she has left us to follow! Does our own lives radiant obedience, kindness, love, selflessness, and contentment? Could we truly thrive under the circumstances that Esther was subjected to? I'm sure I could go on and on about her godly character! But I don't think I need to. I think we all know the story well.
So my question to all of us is; Do we dwell on the inward, or the outward, appearance? Will our husbands be drawn to our body and outward beauty, or our heart and inward character? Which will you be known by? Everything about Esther's life shines Yahshua's love, beauty, strength and character! She truly was an amazing lady! I pray that she may challenge each of us to live our lives in a virtuous and godly manner! May we be known for our character and our love, not our outward beauty. May people when they speak about us, talk about our joy, our peace, our kindness, our love…our Saviour! May our lives truly show them who our Saviour really is!