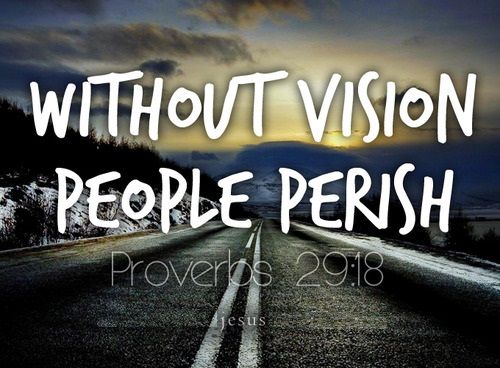 Are We Preparing?
"And that servant, which knew his lord's will, and prepared not himself, neither did according to his will, shall be beaten with many stripes." Luke 12:47
This morning as I was reading Luke 12 to the family for our morning devotions, this verse really stuck out to me. He who knew the will of his lord, and prepared not…
It had me pondering it all day…how are we preparing? Practically speaking, how are we preparing? What about spiritually? Have you ever thought about how this verse could apply to our every day lives? What has Yahweh called you to do and be, and are you currently preparing so that you can fulfill His will to the best of your ability? Or do you go on living from day-to-day, without ever really giving the future much thought? So often I hear people say "well, when it happens, it happens". But I see something totally differently here. I see Yahweh wanting us to know His will for our lives, and He wants us giving attention to the ways He needs us preparing ourselves, so we can complete that perfect will of His. It reminds me of the scripture verse "where there is no vision, the people perish" (Proverbs 29:18) Are we a people who have no vision, no plan, just living our day-to-day lives? Or do we realize that He has a purpose and a plan for our lives, we seek His will, and then we work towards that goal? We prepare ourselves so that we can fulfill that vision?
It makes me think of a battle. If they just went to war, with no vision, no plan, no preparations, can you imagine how that battle would fair? It would be horrible! No one just goes into battle and says "well, what happens, will happen!"! So it is in our Christian life. Yahweh wants us to work towards fulfilling His will in our lives. He wants us preparing, so that we can do just that. We have a race that is set out before us. If we don't prepare ourselves to run that race to the end, and run it strong, we will fail. We won't make it, atleast not strong!
I mentioned in one of the past articles, that this summer has been a time for me to sit back and really ponder things. How am I already prepared and what are ways that I can be preparing? It has left me pondering, praying, and answering some deep questions concerning my life. What has Yahweh called me to do? How can I, and how am I, fulfilling that? What can I be working on to do a better job at it? And so forth. He isn't a God who sends us forth unprepared, but at the same time, He wants us doing our part, too.
This verse really made me stop and ponder my life even more in-depth than I had been previously. I mean it makes you stop in your tracks, doesn't it? We have work to be doing. We are to be about our Father's business and that means that our lives have to be intentionally lived out!! And that means us sitting down and seriously praying about what Yahweh is calling us to and making a plan about how to get from point A to point B. Look at it practically. We are all called to be a sister, a daughter, a friend. Some a wife and mother, too, if not right now, then in the future. Are you prepared for this roles? In which ways can you be working on to better prepare and fulfill each one?
For myself personally, I have felt for years that He was calling me to one day be on the mission field, for lack of a better word. So not only have I been pondering the list above and the areas that I can be preparing in, but I have also had to give this last one a lot of prayer and thought. I know that now (not later!) is the time to prepare. So how am I preparing myself for this? How am I preparing myself spiritually? Emotionally? Even physically? It made me think about a dear friend who said that for the past 30+ years, he has been convicted of the fact that his body is the temple of God and how if he was going to run this race that was set out before him to run (spreading the gospel), he had to be physically fit. Most walk/run/exercise because they want to simply lose weight or be more fit, with no real purpose other than that. But it really made me think hard about what he said. How could I serve Him, if I wasn't physically fit to handle the physically demanding lifestyle that often comes with this calling? Keeping physically fit, so that we aren't easily worn down, is a huge thing when you're on the field serving Him! We are His Soldiers. Staying fit for His army is a must! I always knew that taking care of our bodies should be important to each of us, but this made me even more cautious of being diligent in this area of my life!
But what about the spiritual aspects of preparing? Are we staying well grounded in the Word? Are we exercising ourselves in the Word? Are we pondering and meditating upon its precepts? Are we hiding His Word deep within our hearts?
One area, which I guess could go along with the spiritual aspect of preparing ourselves, that Yahweh has been teaching me a great deal about, is the power of prayer and learning to fight His way! We are in a spiritual battleground! We are fighting the enemies of darkness, and we can only fight them with spiritual ways, as it's in "heavenly places". Are we learning how to battle down upon our knees? I love the phrase "the battle belongs to Yahweh". It's so true! We can't fight spiritual battles, using physical means. It just doesn't work. So are we learning to recognize the enemies advances within our lives, and are we learning to counter his attacks, Yahweh's way?
What about the language barriers, for those of us who have this calling upon our lives? This is something that I have struggled with so much, yet this verse reminded me that I can't give up and I must do all that I can, to prepare to serve Him to the fullest! And breaking down this barrier, is so important! But it takes a lot of sweat, and yes, a lot of tears, too. But it's worth it all, this much I do know!
What about emotionally? How can we prepare ourselves emotionally? It makes me think of the fruits of the spirits. If we aren't strengthening ourselves in these fruits, we will easily give into producing Ha'Satan's fruits, which often (always) involves our emotions. Are we exercising His fruits within our lives? Galatians 5:22-25 says, "But the fruit of the Spirit is love, joy, peace, longsuffering, gentleness, goodness, faith, 23 Meekness, temperance: against such there is no law. 24 And they that are Anointed's have crucified the flesh with the affections and lusts. 25 If we live in the Spirit, let us also walk in the Spirit."
Practically speaking, ways that we can be thinking about preparing ourselves generally speaking,  is housekeeping, cooking, taking care of little ones, taking care of our families health-wise, learning how to encourage and pray for them, learning to submit and follow, etc etc. The list is endless, but I encourage you to take time to ponder the different roles Yahweh is calling you to or has you in already and how you can better prepare yourself in them or for them. Make a plan and have a strategy, a plan of action that you can take to get there.  For, where there is no vision, the people will perish.