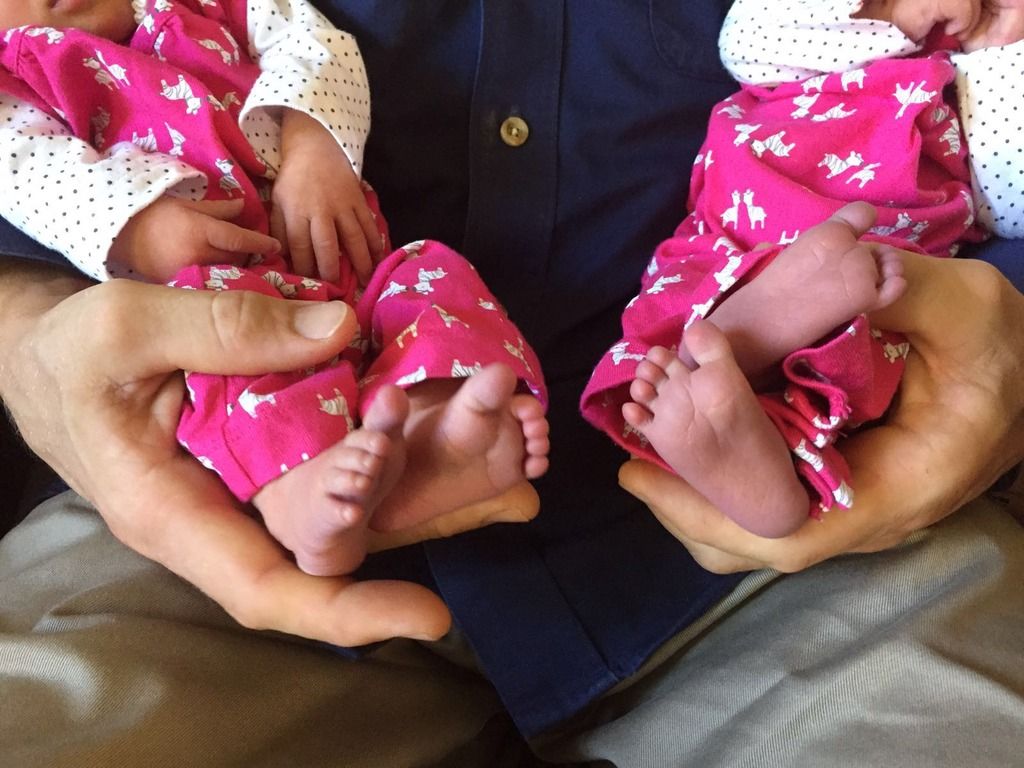 Shabbat Shalom precious sisters!! (LOL this was written LAST Shabbat…now I can say it was written about three weeks ago!..but I just didn't get a chance to finish it…Sorry I didn't get it posted then!)
I had to smile when I received a comment from a dear reader asking "Where have you been, and is all ok? I so enjoy reading your blog and I miss your entries! I hope your absence is because you've been busy with good things and not because something's wrong. Please write soon!"
I realized I hadn't written anything since August!!! Has it really been that long?!?! I'm truly sorry about that…but to answer your questions…
YES, I have been very, very busy, and yes, I am doing alright! ?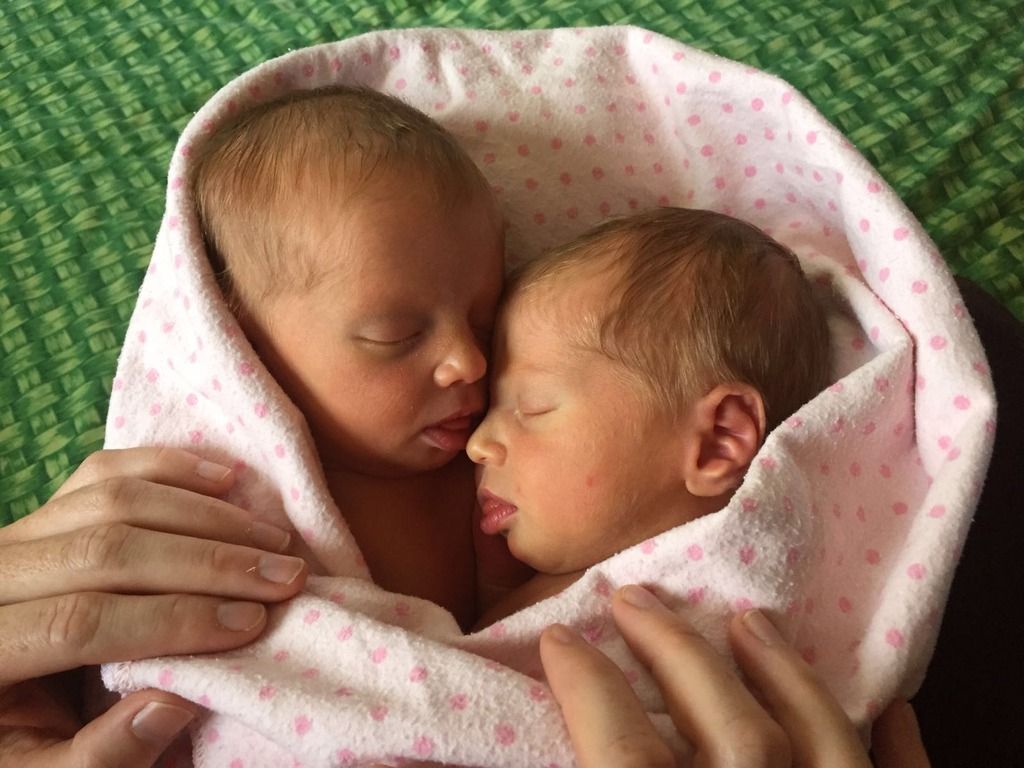 This past year has been, well…a crazy, hard, challenging, joyful, inspiring, "learning to depend upon Yhwh more and more" type of year for sure, not to mention it being just a very full year in many many ways, too!
This summer brought 3.5 years of my caring for my grandfather to an end and found me helping him walk through the last week of his life, as all of you know from previous posts. Then the beginning of August found me making my parents quilt for their anniversary which Yhwh had showed me how to put together just before my grandfather passed away (I had tried figuring it out about 11 years ago and couldn't and then off and on through the years with still no success!). But Yhwh's timing is perfect, and He just helped me each step of the way. So once I finished cleaning my grandfathers room out (which took a couple of weeks), as a surprise, I locked myself in my grandfathers old room for a few days, working all day, day after day, to get it done! (For by now I only had a few days until their anniversary!)
Just as I was about done with the top of their quilt, I got called down to help a midwife out of state, for what was supposed to be a couple of days. I struggled with leaving, but really felt Yhwh tell me I needed to go. So I quickly packed up and headed down to her the following morning. (Bringing the quilt with me and finishing it in time for them to get it by the 11th! Whew!!) I finished it a few hours before I needed to meet my brother who was heading back home from visiting his sisters out of state! Yes, it was a close call!
We had one baby the following day (after I arrived) and the other waited for about two weeks. But during that time, I realized why Yhwh had told me to go.
On my way down to NH, a precious older gentleman who is like an adoptive grandfather to me, was in a bad car accident in PA, while visiting friends. (A drunk driver had hit his friends car). A week later he was transported back up to MA to a rehab, where I was then able to be with him every afternoon/evening, since I was down in the local area (about an hr and a half away). It was such an amazing time to share those evenings with him and to give him company as he recovered from his injuries, not to mention all he taught me during those weeks!!
About the time the baby was born, we were given the green-light for him to go home, still needing some care, so I was then able to stay on and help him for another couple of weeks until another couple was able to come take my place.
By this point, I was going to be home in Maine for only a few more weeks before I was to come down here to TN (which I was going to hitch a ride with some friends that Sunday, to help my sister who was due with her baby in three weeks.). But Yhwh had other plans still!!
My phone rang around 1am on Sept 21 and I looked at the number, and knew! She'd never gone early before, not the least at 37 weeks, but when I picked up the phone and heard that giggle and "ummmm…you better think about changing your plans for traveling down here and not wait…my water just broke!" Or something to that extent! I jumped out of bed! No slow waking that morning! I ran to my parents room and woke them up! We were all sooo excited!! Another bundle of joy soon to enter the world! I'd been with her during her last two births (the first being a full-term stillborn), but had felt months earlier that this one would be different and that I wouldn't be there, as much as we had planned on my attending this one, too. I just felt Yhwh had other plans. Little did we know just what Yhwh was going to do!
My parents discussed my choices, drive or fly, but since I had been working feverishly to get some things done before I left home, I had been going to bed fairly late and thus only had about 2 hrs of sleep under my belt that night. Driving 24-26 hrs alone, with hardly any sleep, wasn't something I cherished the thought of, and knew I couldn't make it driving non-stop. So I knew it would take me atleast two days and even that would be hard to do, as I was already so tired before even starting on such a trip! Yeah, I think thats a no-go. ?
But buy a ticket last minute? Oy vy! I prayed and got on my pc…what I found, was nothing short of a miracle and soooo Yhwh! There were flights leaving Boston every couple of hours that day for Nashville and all of them were only about $130-135!! We had paid way more than that having purchased my tickets in advance, on prior trips! Praising Yhwh and figuring out when I could safely get packed and drive down to Boston, I purchased a ticket and called my sister back to let her know when I'd be arriving.
I called. No answer??? She just called me only a short time ago! I packed some more and called again a few minutes later…and they pick up, crying tears of joy, as I heard a newborn crying in the background!! Yes, it took only a couple of hours!!! Oh, how excited we were!!! A precious little bundle of a girl!! But the joyful news didn't end there!!! There was another surprise in there!!! Yhwh had blessed them with a beautiful, beautiful set of twin little girls, Chavah Shalom at 5lbs 10 oz, and Hoshiana Bat-Tzion at 5lbs 8oz!
I have been praying for my precious Mama to have twins since I was a young girl…but Yhwh blessed my sister with a set, instead!! Oh! How excited we were!!! TWINS!!!! We had TWINS!!!
Yes, Sept 21 was going to be a day that changed my life! Yhwh had answered my prayers in sooo many, many ways!!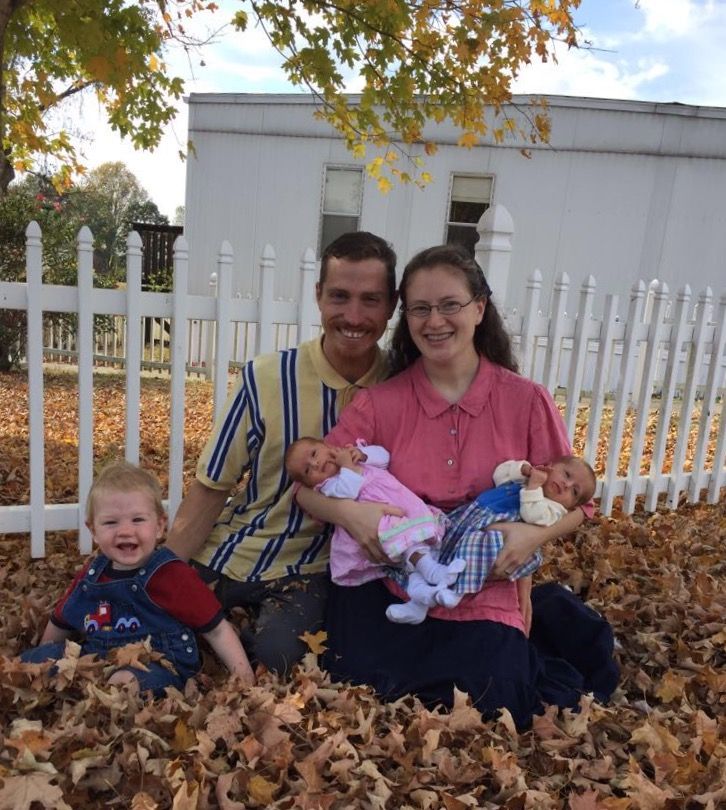 Some of you may have seen this link circulating through social media: https://www.youcaring.com/clinton-and-sharon-cauthen-657108 . It is a fundraiser that some dear friends set up to help my precious sister and her family with the very unexpected complications which they had after the birth, and thus the unexpected medical bills. The twins were both beautiful, healthy, and strong, but my sister ended up experiencing some issues due to their birth, which resulted in over $9,000 worth of medical bills! ?
Everyone is doing AMAZINGLY wonderful now, but I do pray and ask you to pray and see if Yhwh lays it on your heart to give to help them…every little bit helps! But least of all, please pass the link on so we can bless this amazing, godly couple, in this time of great need!
But back to the story! ? I arrived down that night and wow! Nothing can explain what the miracle of life is, but when you hold two precious little bundles, you can't help but praise Yhwh for the breath of life and just look at them in complete awe and wonderment! I still look at them in awe!!
Life became extremely busy for this Auntie (or as I am lovingly called in Hebrew, Doda Lolly)! But oh, how I wouldn't trade it!!!
Being raised in a large family, I really took my precious Mama having little ones every year to year and a half, for granted. I LOVE children! Babies were such a HUGE part of my life, and I loved every minute of it! Having a baby on my hip, in my arms, or tugging at my skirt was the norm for me. I loved it! If there was a baby, or even a pregnant mama anywhere nearby, we always knew where to find me! (Yes, even in the stores!)
But sadly I took it for granted that when my Mama would stop having them, I would just be married by then and having my own family, so never dreaming those times would ever come to an end. (Both of my older siblings were expecting their oldest child with my mother when she was expecting my youngest sister, so it wasn't "way out there".) But Yhwh had other plans.
One day, we no longer had a little ones in the house. It seemed like it just hit us, without warning. We knew it would end some day, after all Mama couldn't have little ones forever, but when you're in the midst of it, you just don't even think about it. You get to expect the joyful news around a child's 9th month of "guess what?!?! Yhwh is blessing us with another baby!!" We all absolutely loved children and would long for that joyful news each time!!! But one day turned into two, then one month, into a year, and a year, into over a decade. We waited, and waited, and waited! But we finally had to accept, those beautiful and special years were probably behind us. And it was a very, very sad day for us! It was the first time in 24 years that we didn't have a baby in diapers! ?
But surely, wouldn't Yhwh bless me with a husband and large family, too? Its what I longed for with all of my heart! People had often asked me how many children I wanted, and I would always respond "I would be in my glory with 25!!" And I truly would have been!
But I began to realize that unlike my sisters, I had to accept the question of "You say you'll trust Me with your womb with as many as I long to bless you with, but will you trust me with as few as I choose to bless you with?"
I know for some, having child after child is hard for them to accept. But for me, the challenge didn't come with trusting Him with child after child, it was in not being able to have children (or atleast not as many as I had longed to have). It was becoming more and more of a reality that I had to work through.
As the years grew into over a decade, my arms began to feel emptier by the day. Yes, I had nieces and nephews all around me, but it is totally different having them in and out of your day, vs being with the little ones 24/7. I never knew how void and emptied ones arms could feel. How I wished I had just stopped and enjoyed that little brother or sister in my arms, just a little bit more! Things could have waited! But that story, or play time with them, couldn't! Soon they would be past that cuddle stage and eventually would become young adults, too! Life wouldn't and doesn't stop! Now my youngest sibling is 14 and wearing my clothes!
Since arriving a little over 7 weeks ago (almost 11 now!) I have been blessed above and beyond my wildest dreams!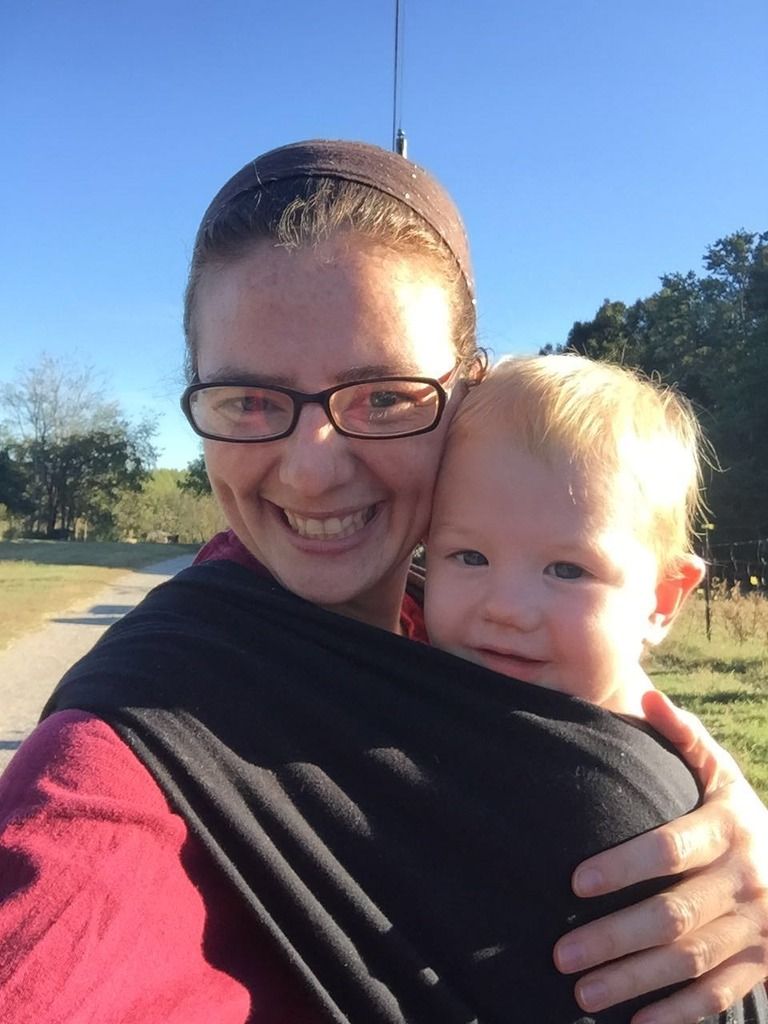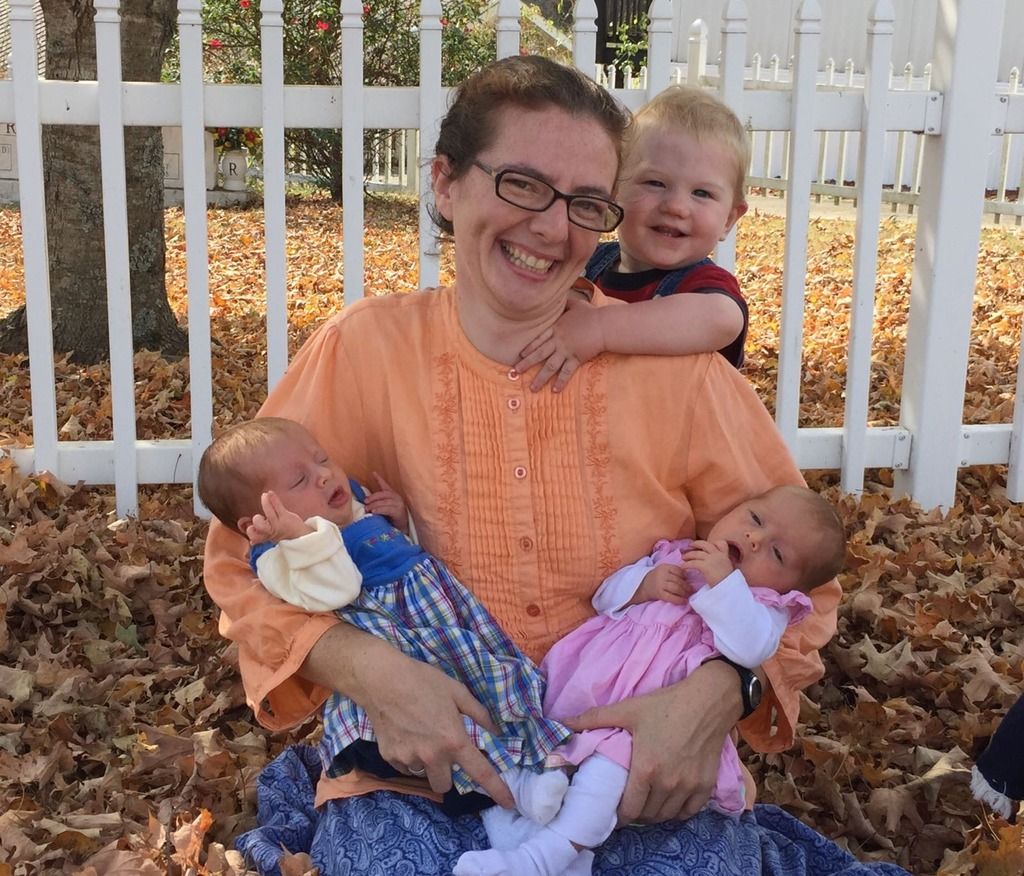 No, these little ones aren't mine…but I sure treasure each minute I get with them!!!
(Morning snuggles with all three littles, while Ima gets a little more sleep)
To have a little one run into my arms, tug on my skirt, play and dance with me…climb up into my lap to be read to or just cuddled…or the twins needing to be changed, held, cuddled, rocked…not to mention being able to help my sister with the house, cleaning, and cooking!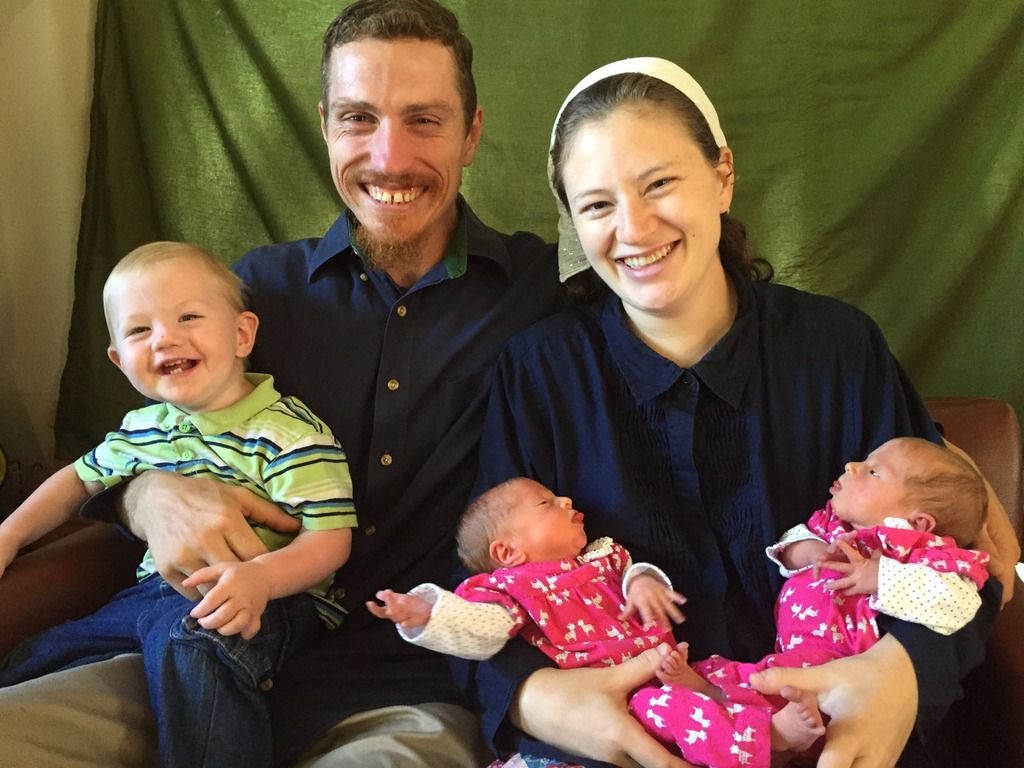 For the first time in years, the ache and void is almost gone. My arms are once again filled, sometimes overflowing ? with little ones! A day doesn't go by that I don't have atleast one baby in my arms! Laundry has become a daily activity, as has folding diapers, wiping little faces, and getting to watch these little ones blossom and bloom into who Yhwh has created them to be! Its absolutely incredible and an absolute miracle to be able to watch and be a part of!! Absolutely amazing, to say the least!!
Yes, I long for the day that it is my little one/s I am holding, my family I am serving, and my husband I am cooking for and packing lunches for! But I have to admit, I am thrilled to be blessed to be here!! Its second best, as we lovingly like to say!
So you asked if I have been okay and if I am busy…yes and YES!!! I have been known to laugh and ask my sister "how do you get it all done in 24 hours?!" Running a house with little ones is a lot of work! But it is soooooo soooooo sooooo worth it all!!! Yes, there are nights I just have to say "all well. It will wait until morning" or look at the sink filling with dishes and look at my nephew needing Doda Lolly time, and shrug my shoulders. Dishes will wait. My sister needs me to watch both babies for a little bit? Sure!!!
I told a friend I had laughed and told my precious Mama that I had it really rough!! I mean, I get woken up in the night to…hold and cuddle a baby while my sister uses the bathroom (as with twins they have a VERY keene ability of waking each other up!)! I mean, how much rougher can it get??? ? (and for the record, I LOVE it!! I was teasing my mom as she knew I was in my glory!!)
And in the past couple of weeks we have also moved (my sisters family), so I had been even more busy than usual with packing, cleaning, moving, and unpacking and re-organizing things, on top of the usual things. So know that although I am hardly able to write, it is only because I have been so richly blessed to help my sister with her three little ones, so my usual free time has been filled to brimming with family time!!
Which brings me to ask y'all a question. Do any of you have crockpot meals to share?? I have come to love the crockpot, but having lived off-grid for so many years, I don't have but a couple of recipes! Helpful crockpot meals, casseroles, etc, would be a delight!! ?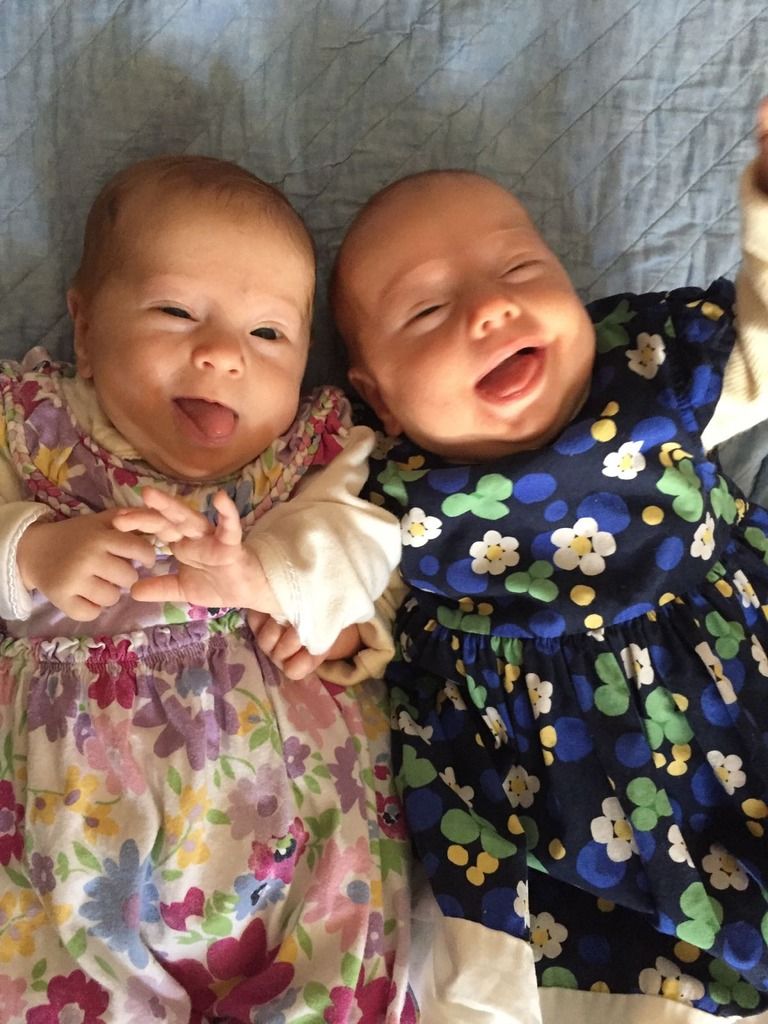 So in closing, I want to encourage each of you, cherish those young years!!! They pass soooo quickly!!! Don't push off reading that little story, or getting on the floor to play that little game! One day you'll wake up to find they have grown up and are even marrying and starting their own families (as have half of my siblings already!!)! Take time to enjoy them NOW! Don't wait!
Alright, my little family is needing dinner set out, so I will leave you with a few more pictures. Enjoy and may Yhwh richly bless you all!!!
Until next time,
Samantha
P.S. This morning is a classic example of how filled my life is right now!!! My sister came in my room and handed me my two nieces to snuggle as she showered. I had been gone all day yesterday, needing to run up to KY really quickly yesterday. Oh, how I missed them!!! A short time later I hear pitter patter and glance up as I hear excitement from my nephew! He had just woken up and came to my room and got so excited when he saw me (he was already asleep when I came home last night)! He came running to me for a big hug…and people say children aren't worth it?! Who could put a price tag on this?!!!!