Hello gals,
Here are some pictures, taken last Spring. 🙂 A couple of my siblings and I went for a walk, and then took a few pictures of the outfit I was wearing. 🙂 The jean skirt used to be a dress that I just cut down at the waist to turn it into a skirt. The skirt was very comfortable, though a little too narrow, so I've ripped out the seams between the skirt panel, and I plan to add A-line panels of denim to make it wider. I may post pictures of the finished skirt later. 🙂
The trail going to the creek…
The shirt was a thrift store find and cost me about $1.50, and the skirt-dress was about $3. 🙂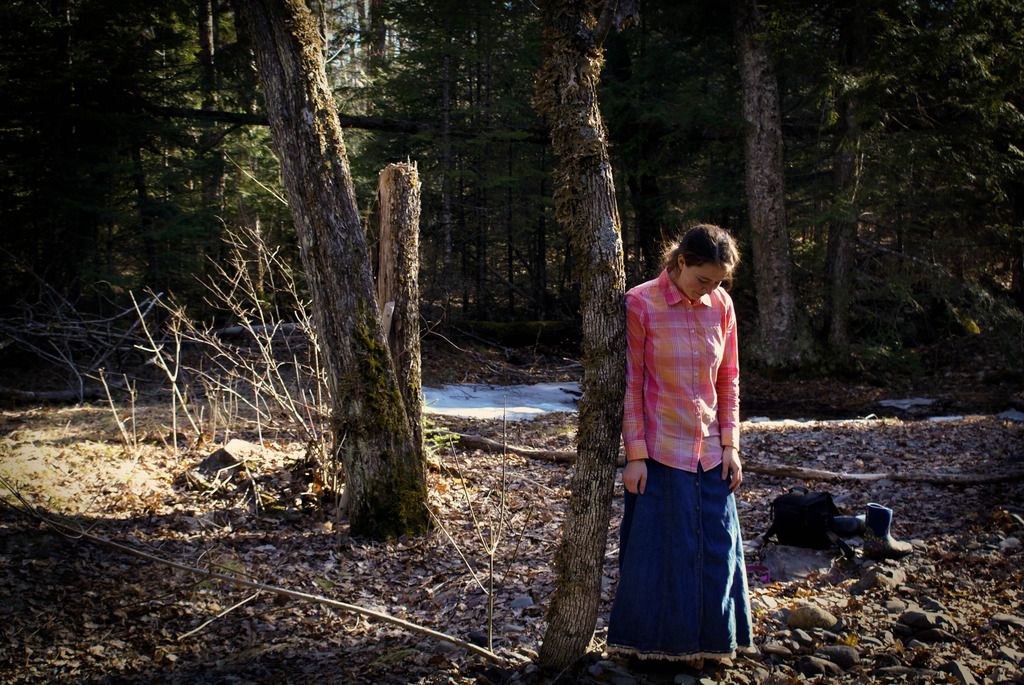 At the end of the trail, there was a creek and it was soo cold, but very pretty to watch!!

Enjoy!
Sarah