About the ministry:
Virtuous Daughters was founded in 2008.  As an older single myself, I felt a strong desire and calling to work with other young ladies. I wanted to challenge them on in their relationships with their family and with their Heavenly Father. From my own personal experience, I knew the hardships that we are often faced with, with trying to live an upright and virtuous life for our Saviour! It wasn't an easy challenge to live a set apart live for Him in this sinful world.
As I looked about me, I began to realize that we as young ladies (and not just me) are often faced with hard questions, decisions and choices to make.  Having learned so much through the years of being an older single, I felt Yahweh leading me to now share that wisdom and encouragement to those around me.  I wanted to be able to equip young ladies with the ability and encouragement to stand strong in Him.
As we go through life, Satan will come and tempt us and try to fill our minds with lies.  People will come and tell us that we are wrong, that our parents are wrong, and that we need to change. But this is such a lie! Virtuous Daughters is not about dividing girls and their parents, it is about equipping them to be able to strength that relationship.  It is about encouraging and mentoring them in what true godly daughterhood is all about! I want to strengthen the family unit and teach and encourage young ladies as Yahweh says in Titus 2:3-5.
About the author: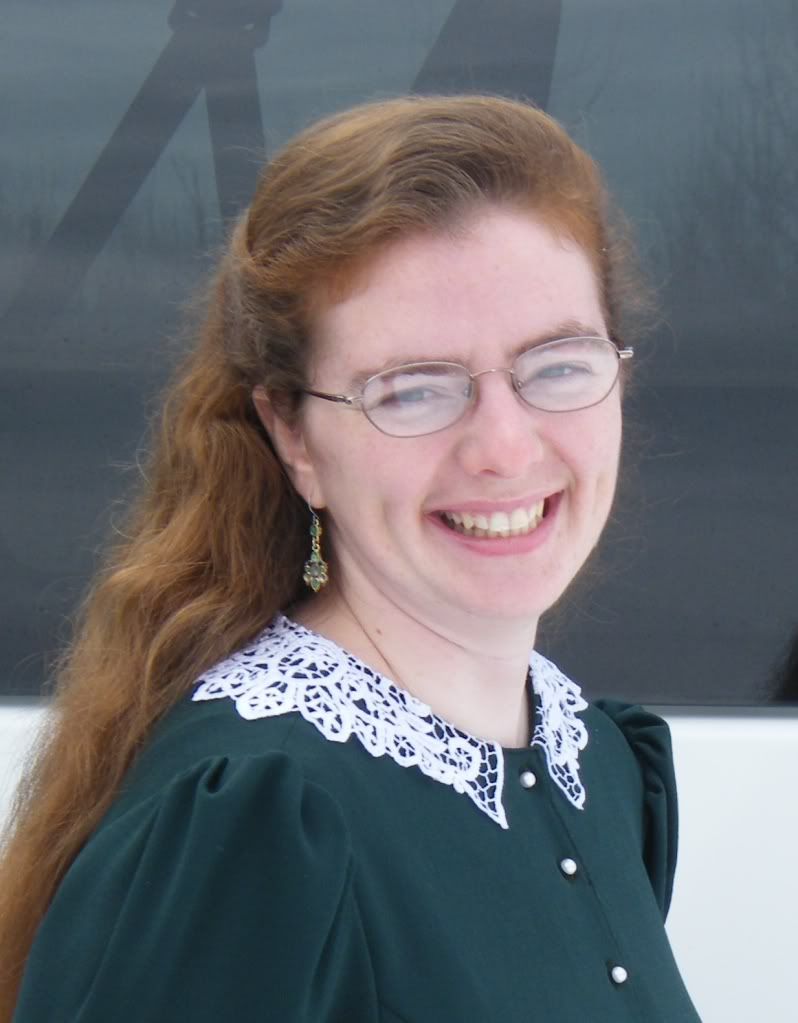 My name is Samantha and I am a 30 year old stay at home, Torah observant, daughter.
Yahshua saved me when I was 13 years old and since then my life has taken a radical u-turn.  Before I came to the knowledge that I needed to be born again, I was heading a pretty rebellious lifestyle.  I wanted to live my life the way I wanted to live it and I wanted to please "me".  But Yahweh showed me how wrong I was! Life wasn't about living for "me", nor was it about serving "me".  It was all about serving and living for Him! It was about dying to self, and living for others (namely Him).  I love how He explains it in Ecclesiastes 12:13. He says, "Let us hear the conclusion of the whole matter: Fear God, and keep his commandments: for this is the whole duty of man."
Since then He has shown me so much.  As I have grown and changed to become more like Him, He has taken my relationship with Him (and my parents) to new depths. One of the many things that He changed in me was that I now had a heart for others. Instead of wanting to rebel, I wanted to now submit and obey with all my heart.  I no longer value what the world thinks of me, but what my God thinks of me.  I have also come to sincerely love the wisdom, protection and guidance that came from being under the authority that He has placed me under.  Now I had a safe environment that I could serve Him under and I could now see beyond "me" and reach out and encourage others in Him along the way.  I don't want this life to be about me, but about Him, and I don't want you to see me, but to instead see Him through me.